Experiences
A visit to Maldives is all about encountering those once-in-a-lifetime experiences in coming face to face with Nature's most marvelous wonders and the Country's most amazing attractions.
From breathtaking marine life to relishing the picture-perfect Island living, Maldives lets you experience a taste of Paradise.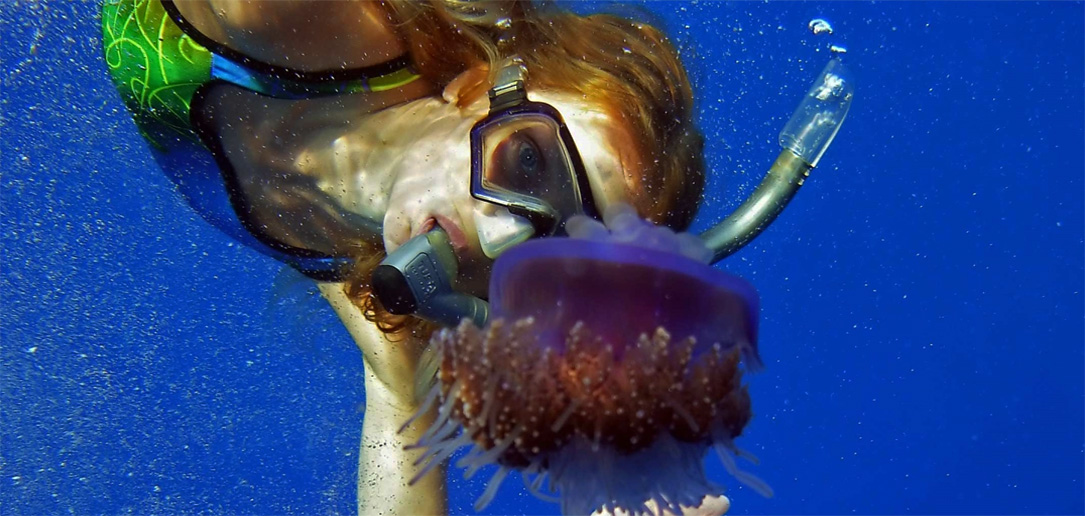 Diving & Snorkeling
Every diver and snorkellers dream! Maldives is home to one of the world's most beautiful marine life for scuba diving and the perfect way to witness this beauty is to plunge into the warm unspoiled blue waters.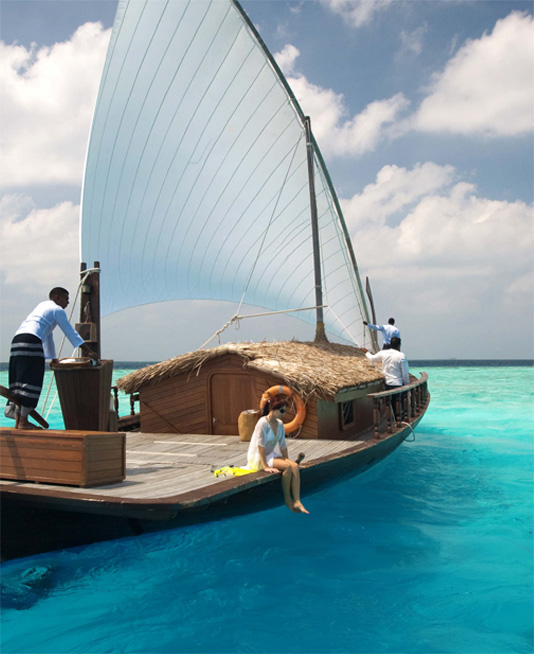 Boat Safaris
Every diver and snorkellers dream! Maldives is home to one of the world's most beautiful marine.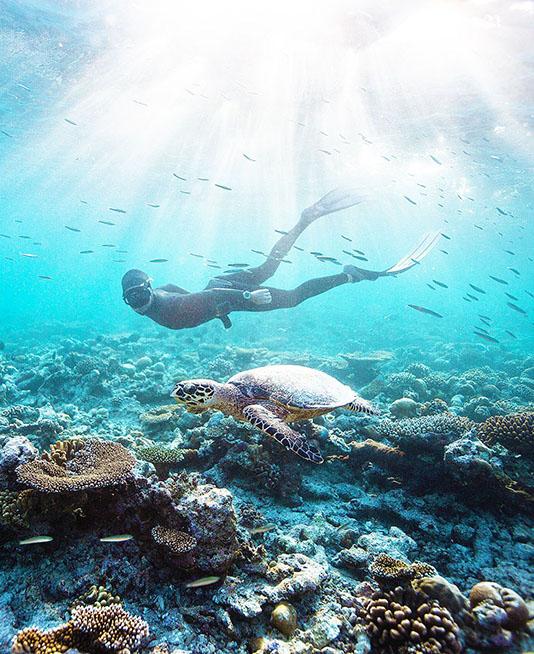 Aqua Experiences
From Diving, Fishing, Snorkeling, Scuba Diving to Submarine Diving; the crystal clear waters surrounding the Maldives lets you encounter some of the finest Aqua experiences of this Planet. Blessed with sunny warm weather throughout the year, these experiences are sure to bring you up close and personal with the incredible marine life that lie beneath both shallow and deep waters.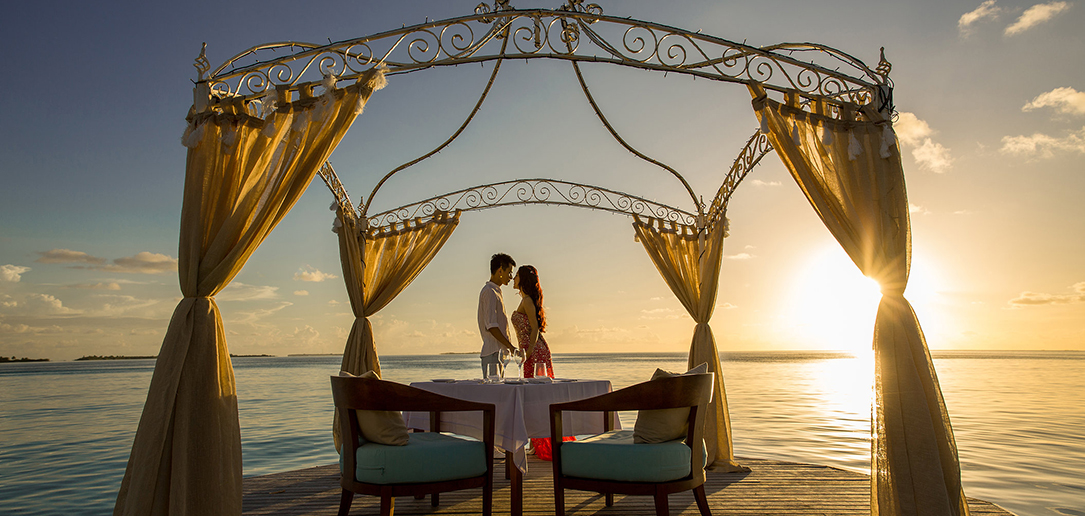 Weddings & Honeymoons
Weather to say I DO, renew your vows or revel in the most luxurious honeymoon imaginable, Maldives is the choice of lovers, the world over. With a gamut of incredible locations to host that magical destination wedding, these secluded atolls provide the perfect backdrop for that picture perfect nuptial.
For the honeymooners, the Island offers endless moments of seclusion surrounded by pristine white sands, vibrant coral reefs and a sparkling range of hideaway lagoons. Offering complementary services along with a range of discounted services catered particularly towards Honeymooners, Maldives presents some of the worlds' most romantic Resorts thus making it the favored choice of honeymooners.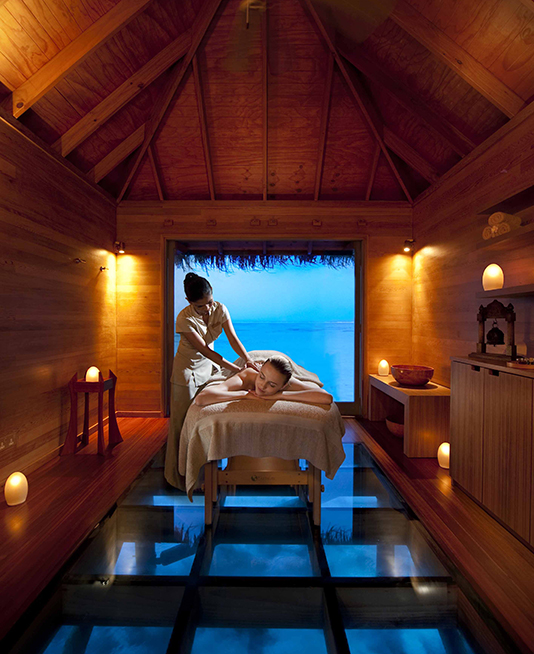 Spa Treatments
Rejuvenate the body, mind and soul with a range of Spa Treatments that are famed in the Maldives due to the serene atmosphere that lingers on. With a host of Resorts and Hotels that specialise in a variety of Spa Treatments, this is your opportunity to be pampered in the hands of experienced masseurs and contemporary Spa Facilities that provide therapeutic massages, detox, weight loss programmes, special treatments for honeymooners and Ayurveda treatments among others. From a range of internationally reputed therapeutic treatments to traditional healing & wellness programmes; Maldives offers a matchless range of Spa Packages for the versatile traveller.